I have been wanting to participate in a cookie exchange for the last few years. I never really knew how it worked until a coworker of mine told me about a party she was invited to. Apparently you are supposed to bake one dozen cookies for each participant, plus a dozen to share at the party. Then you go home with dozen of every body's cookies. You can then package these up as gifts for the holidays. Since then, i knew i would either have to find someone throwing one and crash the party or throw one myself. When i mentioned to some of the people i work with that i was interested in throwing a cookie exchange, they said they were in. So the party was planned.
A couple of years ago i would have bake sales on Fridays at my office. The proceeds helped me fund my need to craft and decorate that didn't always fit in my budget. One of the most popular sellers was a Chocolate Caramel Cookie. I would like to say that I made the whole thing up but I didn't. Like most of the best recipes i have made, the cookies came from allrecipes. I was looking for an all chocolate cookie when i came across this cookie.
MMMM.....was all i said. So I made them.
Chocolate Caramel Cookies
makes 52 cookies
1c white sugar
1 c packed brown sugar
1 c butter (softened)
2 t vanilla extract
2 eggs
2 1/2 c all purpose flour
3/4 c unsweetened cocoa powder
1 t baking soda
1/2 c pecans
48 chocolate covered caramel candies (rolos)
decorate (optional)
powdered sugar
Directions
In a large bowl, combine one cup sugar, brown sugar and butter. Beat until light. Add vanilla and eggs. Blend well.
In another bowl, combine flour, cocoa and baking soda, mix well. Add to the sugar mixture and blend well. Stir in 1/2 cup pecans.

Refrigerate 30 min. This is important, it helps to make the dough more manageable.
Preheat oven to 350 degrees F
Shape 1 T of dough around one caramel candy, covering completely.
I use a cookie scoop, to me it is more consistent, and saves time if you are making a lot of cookies.
Place on cookie sheet and bake 10 minutes. I know they are done when after taken out of the oven the surface of the cookie is a little cracked.
Let Cool.
You can sift some powdered sugar over the top for added holiday pizazz.
I hope you enjoy. Merry Christmas.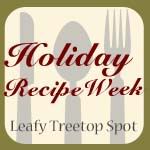 /